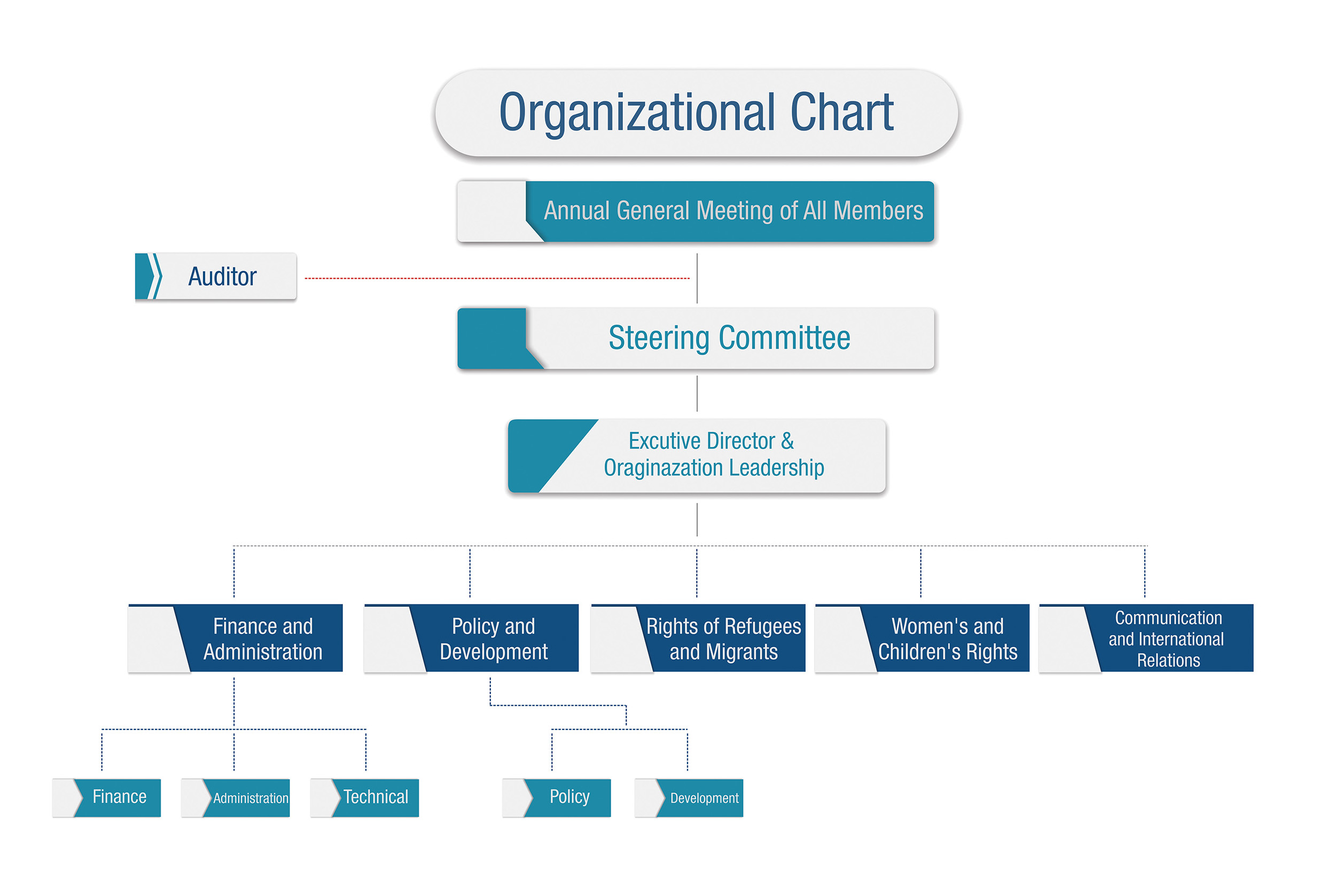 Governance Structure
The Euro-Med Monitor overall strategic direction is guided by the Board of Trustees, and governed by the Annual General Meeting (AGM) which meets each year. AGM appoints The Steering Committee and approves the external auditors. It also receives the audited accounts reports of the organization. The General Assembly is the supreme governance body. In addition to the Steering Committee, Euro-Med Monitor has a leadership team which is headed by the Executive Director. The team has different backgrounds; lawyers, human rights experts, journalists, and economic experts.
Board of Trustees
The Euro-Med Monitor's strategic direction is guided by the Board of Trustees. Meeting at least once a year, it can also contribute to the short and long term strategic Plan. The Board is made up of eminent experts from the world of human rights including professors, leading academics, legal experts, advisors and international activists.
General Assembly
The General Assembly is the supreme power of the organization. It consists of all members.
It convene once a year in a regular session whenever necessary, at the request of the Committee or the auditor, or when one fifth of the members of Euro-Med Monitor make a written request indicating reasons.
The General Assembly:
Decides on the admission of members and, on appeal, on the exclusion of members.
Elects and removes members of the Committee, and designates at least a President, a Secretary, and a Treasurer;
Reviews the reports and the financial statements and their approval vote;
Approves the annual budget for the following year;
Monitors the activities of other bodies that it may dismiss for justifiable causes;
Appoints auditor(s);
Fixes the amount of annual contributions;
Decides on any change of the statute; and
Decides on the dissolution of the Association.
Steering Committee/ Board of Directors
The Steering Committee (SC) is elected for five years. All members are eligible for reappointment. The SC that is elected during the creation of the organization is approved by the General Assembly.
Current members: Maha Hussaini, Ramy Abdu, Sami Baroud, Taimallah Alyousef.
The Steering Committee:
Implements the policy of the organization;
Convenes the ordinary and extraordinary meetings and creating the agenda;
Implements the decisions of the General Assembly, and ensures the enforcement of the statute;
Appoints special commissions;
Manages the holdings of the organization in its best interest;
Decides on requests for admission, resignation or removal;
Prepares the annual budget and ensures its implementation; and